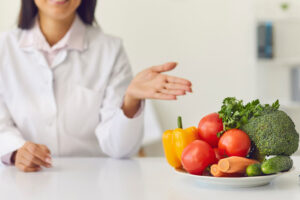 Researchers are taking an interest in "food as medicine" programs and the role these programs could play in our healthcare system. A Team of international researchers conducted a meta-analysis review of Prescription Produce programs to understand key program attributes and health outcomes across research studies. The researchers focused on programs in which healthcare providers would select patients with type 2 diabetes, hypertension and/or cardiovascular disease, and enroll them in a program that would provide free or discounted fruits and vegetables for 3 – 6 months. Health measures were taken before and after the study period and showed participants having a significant improvement in Body Mass Index (BMI) and blood sugar (HbA1c) levels. This body of work highlights the increased normalization of "food as medicine" approaches to healthcare and the success of adding healthy foods to one's diet leading to positive health outcomes. 
Source 
Bhat S, Coyle DH, Trieu K, Neal B, Mozaffarian D, Marklund M, Wu JHY. Healthy Food Prescription Programs and their Impact on Dietary Behavior and Cardiometabolic Risk Factors: A Systematic Review and Meta-Analysis. Adv Nutr. 2021 Oct 1;12(5):1944-1956. doi: 10.1093/advances/nmab039. PMID: 33999108; PMCID: PMC8483962.
Laura Bustard is an actuary who is passionate about plants. She has conducted research on the emergency food system and prescription-produce, and recently worked for FairShare CSA Coalition in Madison, WI. She now lives in Goleta, CA, and works remotely for The Standard, holding a Masters of Science in Urban and Regional Planning and a Fellowship from the Society of Actuaries.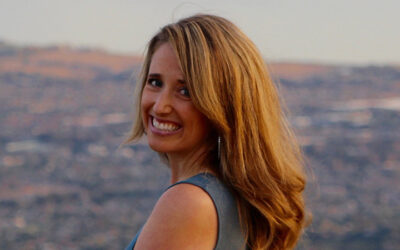 Katie Kinsella is the Project Coordinator for Veggie IQ, a new initiative at Sansum Diabetes Research Institute. She...
Supporting Our Work - We're currently an all-volunteer organization and we see incredible room and need to grow over the coming year. We understand that this time has enormous challenges for everyone, so while we'll be seeking support to help roll our vision forward, we're also thinking creatively to keep our costs low to efficiently build resources and deliver programming at low to no cost to our community. If you'd like to support our work, we hope you'll consider making a donation to one of our giving programs through our community partner, the Santa Barbara Foundation!