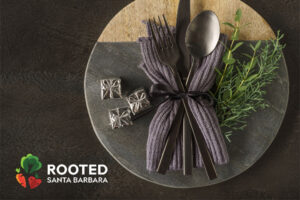 ​The holidays are coming! And while this year's celebrations will look and feel a little (or a lot) different than usual, some comfort and joy will go a long way this season.
The holidays are a fun time to experiment in the kitchen.
I know, preparing a plate-filling meal with all the fixings is a big job, but changing up one or two of your sides can bring some new flavor and excitement to the table. Whether you're a whole food plant-based pro or you're dabbling in a plant-forward lifestyle, there's a recipe here for everyone!
If you are planning to catch up with your family or friends this holiday season, and expect any conversation around your way of eating, check out our article on talking to your family about WFPB eating for some tips.
Here are 12 of our favorite winter holiday WFPB recipes from around the world (wide web).
Potatoes
When I think of winter holidays, I think of potatoes. Of course, all my friends know that I never met a potato I didn't like. Growing up in the northeast, any excuse to crank up the oven in the winter was welcome. Potatoes were my favorite reason!
These Oil-Free Hasselback Potatoes from Naked Food Magazine are perfect for warming up your kitchen. Even without oil, they crisp right up in the oven! This is a fairly easy recipe to get started with.
If you like your potatoes flat and sweet, you definitely need to try out Jewish Food Hero's Parsnip Sweet Potato Latkes. These are baked, unlike traditional latkes which are normally fried, but still get nice and crispy in the oven. These are particularly tasty with unsweetened applesauce!
You didn't think I'd forget the mashed potatoes, did you? Running on Real Food has the perfect Oil-Free Mashed Potato Recipe, and it has only 5 ingredients. This is a great starter recipe to add more flavor to as you perfect your own style. I recommend sticking to the masher instead of the immersion blender, and subbing half the potato water with veggie broth to really boost the flavor.
Pastas
Growing up, pasta dishes were a staple of many family holiday meals. It was not uncommon for me to have both lasagna and mac and cheese on my plate at the same time. Fortunately, most of my favorite noodle-based comfort foods are the easiest to convert to whole food plant-based delights!
Looking for a good WFPB mac and cheese recipe? As far as I'm concerned, Miyoko Schinner is the President of Plant-Based Cheese and I vote for her Well Crafted Mac and Cheese recipe every year. The recipe yields a multi-serving batch of cheese sauce mix made from cashews, nutritional yeast, and a few spices and flours, and you can make it ahead of time – making a holiday meal much easier. Any level chef can make this recipe with a blender and a few easy to find ingredients. I skip the sugar, and it comes out great every time!
Lasagna has always been a job for the most seasoned chefs in our family, so if you're confident in the kitchen try this Spinach Lasagna from Forks Over Knives. It's tasty and satisfying, and won't weigh you down if you have an extra bite. Make two if you're hoping for leftovers!
Since this year's festivities are likely to include smaller gatherings, your favorite whole wheat pasta dish accompanied by Dr. Daniela Cadavid's Zucchini "Meat" Balls would be a perfect meal! Not only is this recipe simple, it's very inexpensive!
Soups and Stews
These colder nights are also the perfect time to whip up a big pot of soup or stew. Both are great to batch cook and freeze to reheat any busy night you'd love that warm, holiday feeling in no time flat.
A no-nut peanut stew? Yes! Sweet Potato Soul's Nut Free West African Peanut Stew gets its nutty flavor from sunflower seed butter! You can even sub almond butter to change up the flavor. Bonus: you can spice it up at the table with a little oil-free harissa paste to please all palates. This stew has all the rich flavor and all the warm, cozy feelings.
This tasty and comforting Vegan Pozole by Chicano Eats swaps the meat for mushrooms and is just as satisfying. If you like garlic and onions, this is going to be your new favorite soup. This recipe has a few ingredients, but is easy enough that someone just learning their way around the kitchen could enjoy preparing.
Three Sisters Stew is the perfect recipe to honor the fall harvest season. Any level of chef can prepare this hearty stew that incorporates the "three sisters" – corn, squash, and beans – crops indiginous folks have grown for generations. Check out the link for the Chickasaw Nation's recipe and learn about the rich history behind it.
Sweets
The holidays are definitely a time filled with treats and sweets. Set yourself up to make the best choices by preparing a healthier dessert ahead of time. Here are a few of our favorites!
Who doesn't love a donut? This recipe for Apple Cider Donuts from the Vegan 8 is both oil-free and amazing! Do you think it's too much to have these with hot spiced apple cider?
If you love chocolate, these Super Fudgy Flourless Brownies by Natalie Giller could be your new favorite holiday tradition! With only 10 ingredients, this recipe is great for getting kids cooking in the kitchen with you.
If your family loves a citrusy treat, Afro-Vegan Chick's West African Lime Cake would be perfect! You may want to adjust the ingredients a bit since there's a fair amount of oil in it, or perhaps it's a holiday treat.
Quick Note: We at Rooted encourage cooking and baking without or with reduced oil, whenever possible. While some oils tout incredible health benefits, they come packaged with other attributes that can hinder our health goals.
If you're planning to alter any recipes that include oil, check out The Vegan 8's guide for handy tips.
No matter what you celebrate or how all of us at Rooted hope you have a safe and healthy holiday season!
Samantha Haentjens is a long time plant-enthusiast working with Rooted Santa Barbara as a Steering Committee member and marketing consultant.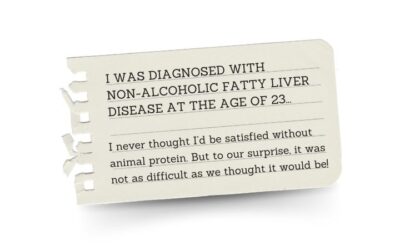 By Edwin and Jareli Jimenez I was diagnosed with Non-Alcoholic Fatty Liver Disease at the age of 23. At the time of...
Supporting Our Work - We're currently an all-volunteer organization and we see incredible room and need to grow over the coming year. We understand that this time has enormous challenges for everyone, so while we'll be seeking support to help roll our vision forward, we're also thinking creatively to keep our costs low to efficiently build resources and deliver programming at low to no cost to our community. If you'd like to support our work, we hope you'll consider making a donation to one of our giving programs through our community partner, the Santa Barbara Foundation!