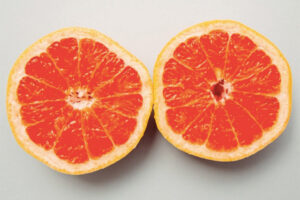 Cancer affects us all – whether it's personally, a family member, a close friend, or a colleague, a cancer diagnosis has become an unfortunate normalcy. But there are lifestyle factors we can focus on to give our bodies the absolute best shot at prevention and surviving and thriving after a cancer diagnosis. Here we'll dive into a bit of the history of Breast Cancer Awareness and the nutritional information research has brought us in the last few decades.
A Global Movement
In October 1985, Betty Ford helped kick off the first week-long Breast Cancer Awareness event as a partnership between the American Cancer Society and the pharmaceutical division of Imperial Chemical Industries. The initial goal was to educate women about breast cancer and the importance of early detection by promoting mammograms and raising funds for research.
The pink ribbon was introduced by Estée Lauder, in 1992, when they handed out over 1.5 million ribbons during the month of October to bring greater awareness to the disease that now affects approximately one in eight women globally.
An incredible global village has grown and inspired tremendous advances in detection and treatment. But what about prevention? While there are many factors that can contribute to a cancer diagnosis, including genetics and increased risk with age, there is a growing movement to reduce risk and beat the odds through lifestyle medicine. As defined by the American College of Lifestyle Medicine, lifestyle medicine is "the use of evidence-based lifestyle therapeutic approaches, such as a whole food, plant-predominant dietary lifestyle, regular physical activity, restorative sleep, stress management, avoidance of risky substances and positive social connection as a primary therapeutic modality for treatment and reversal of chronic disease."
The Local Movement
Here in Santa Barbara we have tremendous assets in the treatment of cancer and in the prevention of recurrence through the Ridley-Tree Cancer Center, Cottage Hospital and agencies like the Breast Cancer Resource Center and The Cancer Foundation. Earlier this month we were invited to prepare a talk for the Breast Cancer Resource Center's annual Pink Weekeventand share some nutritional and culinary insights for their final day of programming on The Art of Self Care. We couldn't have been more honored! Our very own Steering Committee members Professor Dr. George Ayoub and Nutrition Educator Emma Malina prepared the following video and we're excited to share it here with you.
When it comes to our health, our greatest defense is prevention and our greatest tool to lower our risk for recurrence is a healthy lifestyle. Diet is only one factor, but when we eat a diet high in colorful, fiber-rich foods, we are providing our bodies with the greatest fuel for longevity and a robust internal defense system that has a clear directive to protect us and prevent recurrence of illness and disease.
Resources for Breast Cancer Prevention and Treatment
In addition to the range of plant-based nutrition and culinary information found on our website here are a few respected resources and articles specifically relating to breast cancer prevention, treatment and survival.
Every step in a whole food, plant-forward direction is great progress and we're here to support you on your journey through nutrition education and by helping you build true food skills and kitchen confidence. Lifestyle changes can feel really overwhelming at first, but the benefits extend far beyond breast health and get easier and easier – and can be absolutely delicious!
Lastly, remember to coordinate lifestyle changes and check ins with your healthcare providers as recommended and self-check regularly – you can set a reminder on your calendar and use this video by the National Breast Cancer Foundation as a guide.
References:
American Cancer Society. Cancer Facts for Women. Cancer.org website. Accessed online on October 22, 2020 at https://www.cancer.org/healthy/find-cancer-early/womens-health/cancer-facts-for-women.html.
American College of Lifestyle Medicine. Mission and Vision. LifestyleMedicine.org website. Accessed online on October 22, 2020 at https://www.lifestylemedicine.org/ACLM/About/Mission_Vision/ACLM/About/Mission_Vision.aspx?hkey=0c26bcd1-f424-416a-9055-2e3af80777f6.
American Cancer Society. American Cancer Society Guideline for Diet and Physical Activity. Cancer.org  website. Accessed online on October 22, 2020 at https://www.cancer.org/healthy/eat-healthy-get-active/acs-guidelines-nutrition-physical-activity-cancer-prevention/guidelines.html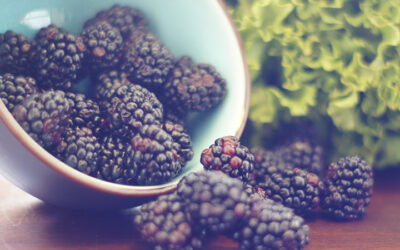 Local Dermatologist Jason Solway, DO of Sansum Clinic was the lead author on a recently published research article in...
Supporting Our Work - We're currently an all-volunteer organization and we see incredible room and need to grow over the coming year. We understand that this time has enormous challenges for everyone, so while we'll be seeking support to help roll our vision forward, we're also thinking creatively to keep our costs low to efficiently build resources and deliver programming at low to no cost to our community. If you'd like to support our work, we hope you'll consider making a donation to one of our giving programs through our community partner, the Santa Barbara Foundation!