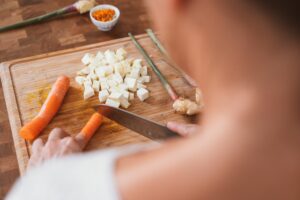 Researchers have begun to review changes in cooking and diet patterns brought on by COVID-19 lockdown measures enacted over the past 18-months.
An online survey distributed to 2,360 adults across four English-speaking countries, including the United States, compared meal planning, food purchasing, and cooking habits before and after COVID-19 lockdown measures in March – June of 2020.
In the U.S., there was a significant increase in the number of adults using food organizational skills and management skills, such as making a grocery list, eating leftovers, and preparing food in advance.
On the other hand, unlike other countries, there were no significant positive changes found in U.S. diet patterns, such as a higher consumption of fruits and vegetables or an increase in the frequency of cooking with fresh ingredients.
This research suggests that "the promotion of recipes may be an optimal strategy for increasing fruit and vegetable intake" and that cooking patterns have continued to change as COVID-19 has continued to impactcommunities across the globe.
Laura Bustard is an actuary who is passionate about plants. She has conducted research on the emergency food system and prescription-produce, and recently worked for FairShare CSA Coalition in Madison, WI. She now lives in Goleta, CA, and works remotely for The Standard, holding a Masters of Science in Urban and Regional Planning and a Fellowship from the Society of Actuaries.

Murphy B, Benson T, McCloat A, Mooney E, Elliott C, Dean M, Lavelle F. Changes in Consumers' Food Practices during the COVID-19 Lockdown, Implications for Diet Quality and the Food System: A Cross-Continental Comparison. Nutrients. 2020 Dec 23;13(1):20. doi: 10.3390/nu13010020. PMID: 33374619; PMCID: PMC7822477.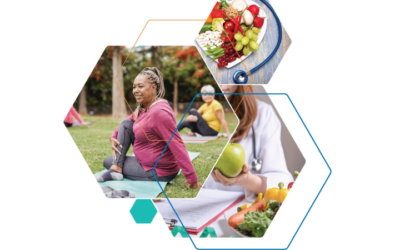 Rooted Santa Barbara County and the American College of Lifestyle Medicine (ACLM) have launched a groundbreaking local...
Supporting Our Work - We're currently an all-volunteer organization and we see incredible room and need to grow over the coming year. We understand that this time has enormous challenges for everyone, so while we'll be seeking support to help roll our vision forward, we're also thinking creatively to keep our costs low to efficiently build resources and deliver programming at low to no cost to our community. If you'd like to support our work, we hope you'll consider making a donation to one of our giving programs through our community partner, the Santa Barbara Foundation!