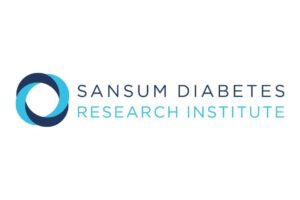 Latinx communities in the U.S. are disproportionately burdened by obesity and type 2 diabetes and the many serious medical complications associated with these diseases. Effective dietary therapy is usually not available to socioeconomically disadvantaged populations, and compliance with dietary change is complex because of multiple barriers.
Rooted is proud to be a key partner to Sansum Diabetes Research Institute (SDRI) in three randomized controlled trials inspired by our plant-forward work. These trials will evaluate the therapeutic benefits, acceptability, and potential for:
Dissemination of a culturally-tailored plant-forward diet. This includes an increase in the intake of vegetables, fruits, whole grains, and legumes
A lifestyle therapy program that would include education and behavioral therapy to induce specific changes in dietary intake and physical activity, and
Curriculum delivered by trained community health workers in areas in Santa Barbara that include socioeconomically disadvantaged Latinx community members.
These studies will assess the clinical effectiveness and acceptability of this unique lifestyle therapy program in Latinx adults 1) with obesity and prediabetes, 2) with obesity and type 2 diabetes, and 3) who are pregnant with diabetes.
"Rooted SB is providing an essential and unique service for the Santa Barbara community. It is now clear that the consumption of fiber-rich, plant-forward foods benefit human health. We are fortunate to be able to partner with Rooted SB in several research initiatives that will provide a comprehensive evaluation of the clinical and metabolic benefits of a plant-forward diet in Hispanic people with obesity and those with obesity and type 2 diabetes. This research also addresses health inequities in an underserved population; we believe the results will help us develop dietary strategies that can be disseminated to other Hispanic communities in Southern California and beyond. Rooted SB brings a specialized lens to these projects with their expertise around both the nutrition science and skill in ensuring participants are equipped with tools to address common barriers to lifestyle change and ensure the accessibility of plant-forward eating," said Samuel Klein, MD, Chief Scientific Officer for Sansum Diabetes Research Institute.
The lifestyle intervention curriculum for each of the three projects, available in both English and Spanish, is being developed by obesity and diabetes physicians and behavioral psychologists from Washington University in St. Louis and SDRI and Rooted Santa Barbara County Educators Registered Dietitian Jenifer Swartzentruber, MS, RDN and Plant-Based Nutrition and Culinary Educators Emma Malina and Chris Kalinich.
In addition to contributing the plant-forward dietary curriculum for the studies, Rooted is also training the community healthcare workers on the dietary lessons and providing expanded training in plant-based nutrition and cooking.