The Foodbank of Santa Barbara County is committed to moving the community from hunger into health. They find solutions for children, working families and seniors facing hunger in Santa Barbara County to ensure everyone in our community has access to the healthy food and vital nutrition education they need to thrive.
The Foodbank has been a valued partner of Rooted's since the start. Fun fact! The Foodbank's Chief Impact Officer Lacey Baldiviez, PhD and CEO Erik Talkin were one of Rooted's very first community meetings in our development and their feedback and insights helped to shape the foundation of our work.
In November, Rooted and the Foodbank launched the second in a series of 10-day bilingual "eat more plants" online jumpstarts, Comer Para Prosperar/Eat to Thrive! We're honored to highlight the Foodbank's Education Manager Jareli Jimenez, Spanish Social Media Coordinator Alanie Rossell, and Lacey in this month's partner highlight who collaborated with the Rooted team on this series. The jumpstarts originally launched in Spanish on the Foodbank's Spanish Facebook page and the community can engage with these dynamic jumpstarts in 2023 in Spanish and English on Rooted's soon-to-be launched virtual learning platform. Stay tuned!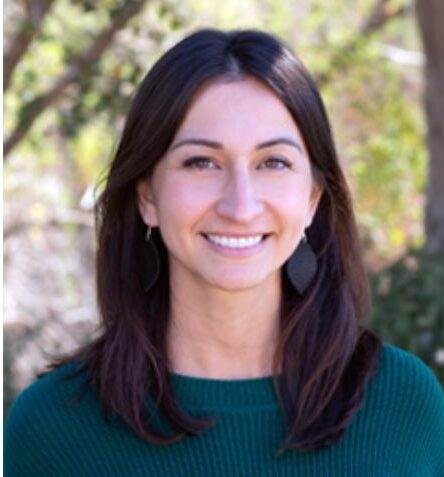 Chief Impact Officer Lacey Baldiviez, PhD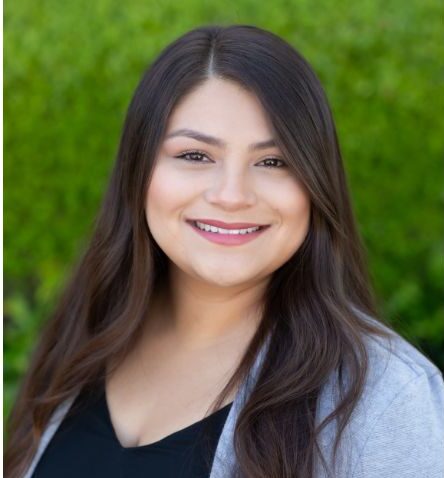 Education Manager Jareli Jimenez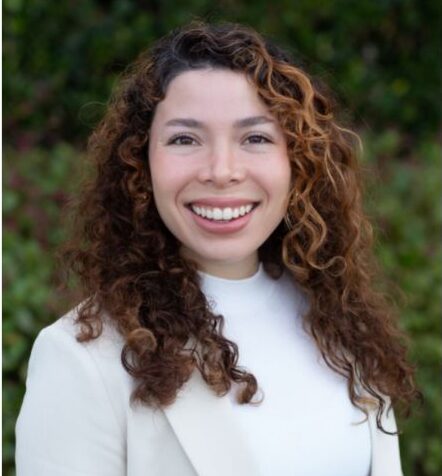 Spanish Social Media Coordinator Alanie Rossell
For this month's spotlight, we spoke with Lacey, Jareli and Alanie about their connections to Rooted, the Santa Barbara Community, and health and wellness.
How was your relationship with Rooted established?
Alanie: I had the pleasure of creating some awesome content for the Rooted Comer Para Prosperar social media campaign. We focused on creating material such as graphics, videos, and a fun giveaway that would help guide the community on good nutritional values.
Jareli: Emma Malina was a volunteer in our Kids Farmers Market (KFM) and at the time I was the Programs Coordinator. Her class was unique in the aspect that her recipes were all plant-based and she took the time to look for different recipes. KFM came around again and I reached out to Emma to see if she was interested in volunteering again and that is when she was focusing on building Rooted.
Lacey: I connected with Rooted very early on, probably at its inception. Emma was a standout Nutrition Education volunteer with the Foodbank and I attended her Kids Farmers Market lesson at Ellwood Elementary School. She and Beth then joined Erik Talkin and I to discuss their ideas for Rooted and share information about community needs. We were lucky to be considered early partners of Rooted and were happy to support its launch.
What are the key projects that the Foodbank is collaborating on with Rooted?
Lacey: Together, our teams created two 10-day plant-based eating jumpstart programs to premier on our Spanish social media channel. We worked with animators to develop plant-based meal recipe videos and designers to create beautiful graphics to educate using Facebook. We learned that interactive Facebook live events were quite successful in connecting with community members and there is substantial interest in plant-based eating among neighbors.
Jareli: We collaborated on the Jumpstart program for two cycles. It was an online 10-day program that encouraged community members to engage with the post and videos. It consisted of recipes, nutrition facts, and benefits to the body. The last cycle was very successful and had great outcomes. Community members really are interested in information and it was great to be able to provide community members plant-based recipes and knowledge.
What do you enjoy most about your work with Foodbank and the Santa Barbara community?
Jareli: I really enjoy being able to be creative and innovative. That helps bring new ideas to provide information to our Santa Barbara community. I also enjoy being able to provide nutrition education because I know I am making a difference in someone's life whether that is eating one more veggie or fruit or changing a habit. In addition, kids at the distributions have shown interest in the education, which fills my heart because we are making an impact in all ages.
Lacey: My favorite memory of my time with the Foodbank within the Santa Barbara community is getting to experience the gratitude shared with us from our Older Adult Nutrition program. The children's programs are fun, lively and wonderful to be a part of, but I had not felt such genuine appreciation and warmth than what we received during our COVID response from our neighbors, particularly the senior home delivery program. The calls and letters just poured in, some handwritten in shaky text, telling us they didn't know what they would have done without the Foodbank during such a scary time. Visiting their homes, receiving those calls, and reading their letters really kept myself and our team going during incredibly challenging times.
Alanie: I love working at the Foodbank because it allows me to help serve the community. I have a big passion for helping people and I love that I am able to do so through in person work and social media.
How would you say nutrition has influenced your wellness or professional journey?
Jareli: Well, nutrition saved my husband's liver and life. Being diagnosed with Nonalcoholic Fatty Liver Disease (NAFLD) made us become plant based and he was able to reverse his disease. Professionally, it really motivated me to provide education to my community and inform them of what food can do to the body.
Lacey: I think many people have a moment when health really moves to the forefront of their mind. Probably most have that experience as adults or ideally, very late in life. It can be a wakeup call to change our habits and focus on the role of food and nutrition in our lives. Luckily or unluckily, that moment happened very young for me, as I was born with a heart condition that would have limited the fullness of my life and the longevity of it. I am forever grateful for the pediatricians, cardiologists and surgeons in my hometown of Santa Maria who helped my family and as a result, I have always felt like I got a second chance at my life.
Feeling good, moving my body, learning to produce food, and ultimately earning a PhD in Nutritional Biology has really made both my life and my career meaningful.
Alanie: I used to have a negative relationship with food, and was highly restrictive on myself. I used to look at food as a moral choice and some foods were forbidden to eat because they were considered unhealthy growing up. In 2020, I had the chance to reflect on who I was, and started healing my relationship with food. I now look at food with an open heart and mind and I like to spread awareness on this perspective to help others find a balance too.

What is your favorite plant-based recipe or meal?

Alanie: I love a good spaghetti squash, drizzle it with some of Emma's cashew crema and voila, chef's kiss! For dessert, I can make a killer no bake vegan key lime cheesecake!
Jareli: Cashew cheese veggie nachos. So creamy and delicious, but besides that, my grandma who was visiting from Mexico also loved it. I offered her some and thought she wouldn't like them because they are very different from what she is used to eating, but loved it. I made it multiple times before she went back home and every time would eat a plate even if she had already eaten.
Lacey: It is hard to choose just one, so I will say a cruciferous veggie salad. I love the simplicity and flavor of a lemony kale salad: just leafy green kale, olive oil, lemon zest and fresh garlic with a little salt and pepper on top can go with almost anything. I could live on this salad, really. Second, I like a Brussel sprout salad with walnuts, pomegranate seeds, avocado, lemon or vinegar and olive oil. This is a great Fall or Winter recipe and the Brussels are chopped fresh so they give it a nice crunch with bursts of pomegranate tartness!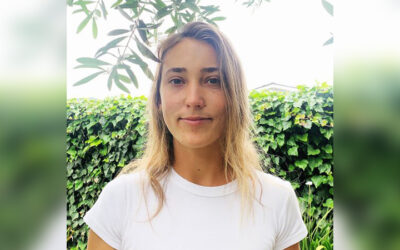 A growing network of community members is powering Rooted Santa Barbara - let's meet the team! Each month we're...
Supporting Our Work - We're currently an all-volunteer organization and we see incredible room and need to grow over the coming year. We understand that this time has enormous challenges for everyone, so while we'll be seeking support to help roll our vision forward, we're also thinking creatively to keep our costs low to efficiently build resources and deliver programming at low to no cost to our community. If you'd like to support our work, we hope you'll consider making a donation to one of our giving programs through our community partner, the Santa Barbara Foundation!