A growing network of community members is powering Rooted Santa Barbara – lets' meet the team! Each month we're highlighting a new member of our Rooted community to introduce who they are, why they are passionate about plant-based nutrition, and how they're helping us to fuel our work to optimize our communities' health through the power of plants.
Meet Andrea Light!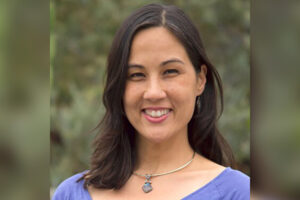 Andrea Light serves as Rooted's Secretary/Treasurer and is a community foundation professional working in finance and investments and, previously, donor services and operations at the Santa Barbara Foundation. She enjoys being in touch with the nonprofit community in Santa Barbara County, whose passion inspires her to come to work every day and take part in something bigger than herself. In addition to her foundation experience, Andrea has worked in institutional investments, television sales, and was a flight attendant. She served as a Peace Corps volunteer in Paraguay and holds a BA in Anthropology from Cal State Los Angeles.
Although born and raised in California, Andrea has lived on the East Coast and married a Philadelphian. In 2017, she and her husband adopted a plant-based diet as a result of seeking out ways to improve their health. What was supposed to be a week-long experiment became a new way of life, which Andrea hopes to support through her volunteer work with Rooted Santa Barbara County and by educating her family and friends about the benefits of a whole-food plant-based diet. In her free time, Andrea and her husband try to perfect their vegan pizza recipe.
What are some of the most compelling aspects of plant-based eating for you? 
Once I understood that all the nutrients we need are in plants, it changed my outlook on food. While I was generally a healthy person anyway, I started to notice eating more plants, less processed foods, and no animal products affected my energy and weight. In addition to the health benefits, I found cooking as a vegan to be adventurous. I was amazed at what could be made without the typical ingredients like cheese, milk, and eggs.
Is this passion purely personal or also related to your profession? 
This is purely a personal choice. Luckily most of my coworkers are supportive of or at least curious about a plant-based diet.
What do you wish more people knew about a plant-based diet? 
We aren't wasting away, barely able to get out of bed in the morning. There are elite athletes that thrive on a plant-based diet. The benefits include a decreased risk of heart disease, stroke, diabetes and so many other health issues that plague modern life. And the food options are greater than you think.
Where do you see the plant-based movement heading in the coming years? 
Clearly the plant-based movement is picking up steam for a variety of reasons. I think this growth will continue although we have a long road ahead of us.What benefits have you noticed since shifting to a plant-based diet?
I focused on being plant-based first. I felt good, less bloated and more energetic. After a year of that, I focused on becoming whole food plant-based. Overall I feel cleaner. It's hard to put it into words, but I feel like I am eating the best thing for my body. What I haven't noticed were any detrimental effects besides the initial adjustment to increased fiber in my diet.
What was one of the challenges of making the shift, and how did you overcome it? 
I used to love half and half in my coffee every morning. That was the last holdout for me. I tried so many plant-based creamers and none of them really did it for me. Finally, I decided to try black coffee. It took me a few weeks but I grew to love it. Granted my baseline for what constituted good coffee went up a few notches. But now I feel like I'm really enjoying coffee in all its wonder.
What is your favorite recipe and why, or favorite thing to cook for others? 
For myself, there's a tofu ricotta that I love. You can put it on pasta or make stuffed shells with it. It's so easy to make and satisfies my pasta addiction nicely. If I have guests, I like to make roasted veggie sandwiches and corn chowder.
What advice would you give someone looking to be more plant-forward? 
Change is hard. I get that. But don't be hard on yourself. Just becoming aware of what's in the food you're eating, where it came from and how it will affect you is a huge step. I have friends and family members that think I'm crazy. I don't let that bother me. I feel good and that's what's important.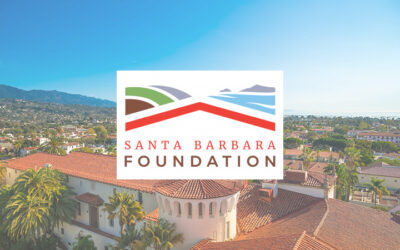 Rooted Santa Barbara is proud to be fiscally sponsored by the Santa Barbara Foundation, a 501c3 nonprofit charitable...
Supporting Our Work - We're currently an all-volunteer organization and we see incredible room and need to grow over the coming year. We understand that this time has enormous challenges for everyone, so while we'll be seeking support to help roll our vision forward, we're also thinking creatively to keep our costs low to efficiently build resources and deliver programming at low to no cost to our community. If you'd like to support our work, we hope you'll consider making a donation to one of our giving programs through our community partner, the Santa Barbara Foundation!