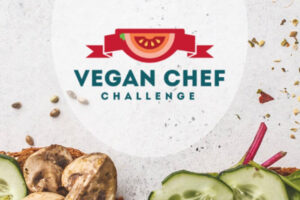 Are you ready to eat more plant-forward in October? It's a great time with the launch of the Santa Barbara Vegan Chef Challenge! This fun, friendly competition is a month-long event challenging participating local chefs to create delicious, savory plant-based and vegan dishes for our community to enjoy.
Eating out can often feel like a barrier to plant-based eating, however, local restaurants have become increasingly plant-friendly and the Challenge has been an important inspiration in growing a range of plant-based and vegan menu options locally. Stay tuned with us here at Rooted in the coming month as well as we celebrate this month of delicious plant-based food and share more tips for eating out plant-based and particularly whole food plant-based.
"Our goal is to promote awareness of the health benefits of a plant-based lifestyle while encouraging more healthful vegan menu options at local restaurants," said Beth Wettstein, vegan since 2010 and the organizer of the Vegan Chef Challenge. "We hope to encourage everyone, not just vegans, to try out a dish."
To participate, restaurants agree to add a new vegan dish to their menu . To be considered vegan, ingredients must be free of dairy products, eggs, cheese, butter, meat, fish, poultry, whey, casein, gelatin, and glycerin (unless vegetable-sourced).
Restaurants are also required to offer the new menu item throughout the month that are different from vegan options found on their regular menu and are not available year-round. Oil- free, low-fat, and gluten-free options are also encouraged, but not required.
"Too often, the vegan option at restaurants is a salad or a veggie burger," said Wettstein. "We want people to see that going vegan doesn't mean giving up exciting, flavorful food."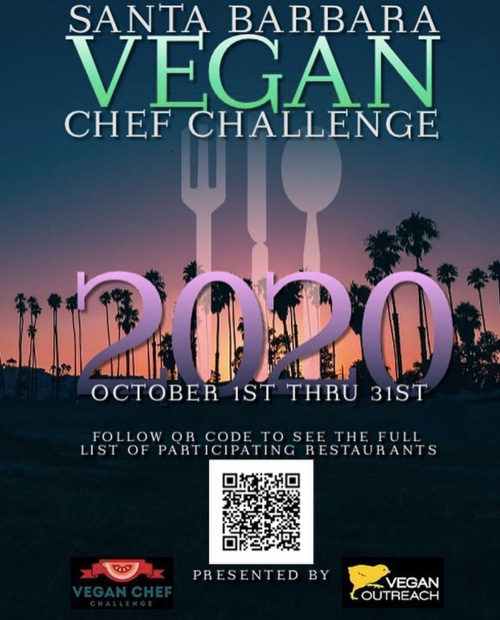 So far, participating restaurants include Satellite, Uncorked Wine Tasting and Kitchen, Chase, The Black Sheep, Daily Greenz, Goleta Coffee Co, Sea Ranger Seafood Station (Ventura), Padaro Beach Grill and Embermill. This year the challenge welcomes restaurants from the Santa Ynez valley including First & Oak, The Tavern at Zaca Creek, Normans at Sky View Los Alamos, Plenty on Bell, Succulent Cafe and Ellies Tap & Vine.
Awards will be based on diner comments, photos, and the dining experiences of the Vegan Chef Challenge organizing team members. Chefs will be recognized at a special ceremony in November.
To learn how to participate as a restaurant or a guest, visit www.theveganchefchallenge.com/santa-barbara. A voting system will be available online at that link starting October 1.
About The Vegan Chef Challenge
Vegan Chef Challenge started in Sacramento eight years ago and has since spread to other cities, including Reno, NV; Davis, CA; and Bull City, NC.
The Vegan Chef Challenge was brought about to not only show the community how amazing vegan food is, but to bring the non-vegan and vegan communities together to share great food. It is also a way to show local restaurants the monetary benefits of offering vegan food on their menus. The competition seeks to encourage chefs, in a fun and exciting way, to push their creativity when creating their menus.
About Vegan Outreach
Founded in 1993, Vegan Outreach is a 501c3 nonprofit organization based in Davis, Calif. working to end violence toward animals. Vegan Outreach seeks a future when sentient animals are no longer exploited as commodities.
Vegan Outreach focuses on reaching the people who are motivated enough to make changes now and to provide additional encouragement. By steadily increasing the number of vegans, the organization is laying the groundwork to more quickly reach a tipping point.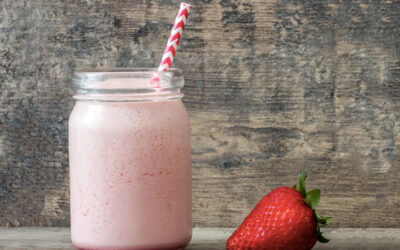 Summer Strawberry Lemonade Smoothie Whether you're celebrating National Lemonade Day, you got some extra berries in...
Supporting Our Work - We're currently an all-volunteer organization and we see incredible room and need to grow over the coming year. We understand that this time has enormous challenges for everyone, so while we'll be seeking support to help roll our vision forward, we're also thinking creatively to keep our costs low to efficiently build resources and deliver programming at low to no cost to our community. If you'd like to support our work, we hope you'll consider making a donation to one of our giving programs through our community partner, the Santa Barbara Foundation!