By Lizzy Fallows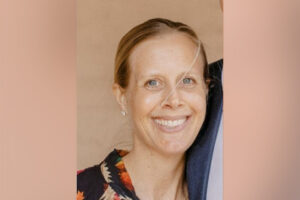 When our oldest daughter turned one, I said no to cow's milk. It was tricky; my husband, our pediatrician, and much of the world around me told me she "needed" cow's milk, both for its fat and protein content, not to mention the Calcium! But I'd worked my way through infertility to have her and felt exposing her to potentially endocrine disrupting hormones was unnecessary. We did more research, found alignment, and settled on almond milk. And almond milk she drank.
Shortly before the birth of our second daughter, my husband read Dr. Michael Greger's book, How Not to Die and instantly became a vegetarian. Neither of us had ever been big meat eaters and had gradually reduced our meat intake over time both out of convenience and because we knew enough to know we only wanted the highest quality products. But How Not to Die was a big unlock for us; it gave us simple data on which to align and enabled us to move forward feeling excited rather than punished.
We found the transition easy. We already ate a lot of plants – most of our produce came from the farmer's market, we enjoyed beans and grains, and lots of fresh fruit – but a few key factors made our transition smooth and sustainable. One was oatmeal for breakfast. We cooked big batches of steel cut oats with hemp seeds and flax and simply rewarmed it in the morning, topping it with frozen berries and flax and whatever we had on hand. We felt nourished and satisfied with very little effort. The second was my husband's office; they provided a hot lunch with ample vegetarian and vegan fare. He didn't have to plan or think.
For a year or two, we were vegetarian. But I stopped eating eggs during my second pregnancy. Then dairy based yogurt fell off. And suddenly thin slices of prosciutto on pizza held no appeal. Cheese was the last straw. It wasn't hard for me – I started making blender cheeses and felt satisfied. Nearly nearly ten years later, the alternatives – milk, cheese, yogurt, egg, meat! – have come a long way. Cravings have both become more rare and are more easily satisfied.
I was hardcore at the beginning – preaching to friends and sending soup back if it accidentally contained fish sauce. I cringed when my kids ate dairy-based chocolate on Halloween. But I've softened with time. I might still send a soup back if it contains fish sauce, but importantly, I've learned to anticipate that it will contain fish sauce and proactively communicate my preference.
I've had two more babies. I feel great (if not a little tired!) and our doctor's are always baffled by our labs; how can vegans be so supremely healthy?! Our kids are thriving – growing, learning, playing, pooping(!), sleeping and we feel great in our bodies. We are heartened and excited about the alternative products now ubiquitously offered on the market as well as the mainstreaming of being plant-based. You no longer need to be punk rock to be vegan.
For us, going plant-based is a forever move. It's something I can do every day to make a difference. It fills me up.
A nutritious diet can improve many health conditions such as high blood pressure, high cholesterol, and diabetes, but this is not a substitute for medical advice. Always consult your healthcare team when making lifestyle changes, even healthy ones. Your doctor can offer medical guidance, individual support and adjust medications, if needed.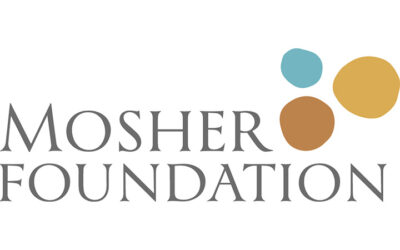 Rooted Santa Barbara is excited to announce that local grant-making foundation the Mosher Foundation has awarded a...
Supporting Our Work - We're currently an all-volunteer organization and we see incredible room and need to grow over the coming year. We understand that this time has enormous challenges for everyone, so while we'll be seeking support to help roll our vision forward, we're also thinking creatively to keep our costs low to efficiently build resources and deliver programming at low to no cost to our community. If you'd like to support our work, we hope you'll consider making a donation to one of our giving programs through our community partner, the Santa Barbara Foundation!