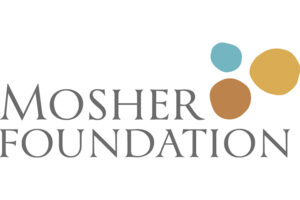 Rooted Santa Barbara is excited to announce that local grant-making foundation the Mosher Foundation has awarded a $10,000 grant to our initiative to grow plant-based nutrition education and lifestyle programming in Santa Barbara County!
The Mosher Foundation's partnership is helping us to grow, advancing our mission to empower every member of our community to take a leading role in their preventive health through evidence-based, whole food plant-based nutrition education and support. As a newly launched nonprofit initiative, the collaboration and support of local institutions that believe in the power of nutrition to grow health throughout our county is critical to cultivating our work.
"We are incredibly grateful to the Mosher Foundation for granting us resources to advance our mission," said Beth Skidmore, MSACN, Chair of the Rooted Santa Barbara Steering Committee. "Their partnership and encouragement is humbling and we're grateful for the opportunities that their support will provide in launching new community-centered resources in the coming months. Our programming will help our community learn how the foods we eat affect our long-term health, establish plant-forward eating as a fun, enjoyable, accessible, affordable option, and build community so that individuals, families, and our healthcare community have the support to encourage and sustain preventive, plant-forward lifestyles."
With the Mosher Foundation's generous support, we will be expanding our online resources, launching programming, and growing our outreach efforts in 2021.
"The Mosher Foundation is proud to be supporting Rooted's efforts as the first plant-based nutrition education and food literacy initiative in Santa Barbara County. We have a deep commitment to the health of our community. Rooted is carving a new path for community health as a collaborative hub for nutrition education and lifestyle support," said Yvette Giller, Executive Vice President of the Mosher Foundation. "We're thrilled to be helping this new effort grow and support a county wide shift towards preventive health care."
The Mosher Foundation is a philanthropic leader dedicated to growing effective education, healthcare and performing arts programs in the Santa Barbara area, with a focus on forging partnerships where Foundation support will make a significant positive difference within a relatively short period of time. We are honored to have their support and grateful for their belief in our mission. For more information on the Mosher Foundation, please visit MosherFoundation.org. For more information on our vision and programs, visit our mission, programming, and resources pages.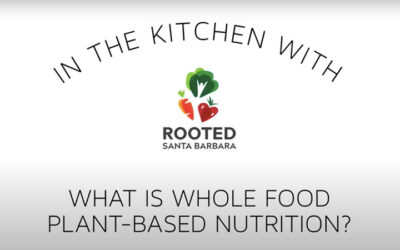 What do you think of when you hear "whole food, plant-based?" Is it a vegan diet? Is it extreme dieting? Does it sound...
Supporting Our Work - We're currently an all-volunteer organization and we see incredible room and need to grow over the coming year. We understand that this time has enormous challenges for everyone, so while we'll be seeking support to help roll our vision forward, we're also thinking creatively to keep our costs low to efficiently build resources and deliver programming at low to no cost to our community. If you'd like to support our work, we hope you'll consider making a donation to one of our giving programs through our community partner, the Santa Barbara Foundation!